make a living
FARMING
earth back to life
FREE MINI COURSE: 4 Fundamentals of Making Small Farms Work
make a living
FARMING
earth back to life
FREE MINI COURSE: 4 Fundamentals of Making Small Farms Work
make a living
FARMING
earth back to life
FREE MINI COURSE:
4 Fundamentals of
Making Small Farms Work
If you learn the ropes of Regenerative Agriculture as well as how to run a business, you can make a good income and lead a great lifestyle whilst building soil, creating habitat and feeding your community epic food.
If you learn the ropes of Regenerative Agriculture as well as how to run a business, you can make a good income and lead a great lifestyle whilst building soil, creating habitat and feeding your community epic food.
4 FUNDAMENTALS
of Making Small Farms Work
In this free mini course, we'll tackle four crucial  elements that will give you the clarity and confidence to pursue your farming dreams.
MAKING SMALL FARMS WORK
Packed with insights and inspiration, these 600+ straight-talking behind-the-scenes videos from Ridgedale and beyond will motivate you to go out and do wonderful things.
"Another great and educational video. You got me into farming at 27 years old. Thank you for showing the next generation how it is done."
Off Grid Northwest
"I've been watching non-stop for the past month. Your work is truly inspiring. Thank you."
Toby Zanotti
"Thanks Richard! Great stuff. I'm really appreciating your content. My friend has been raving about you for years and now that I'm watching your videos I can see why! "
Eli Mead
"Just wanted to say your input into this movement is insanely amazing and deeply appreciated. Thank you."
Jonattan Pichardo
"Thank you for this wealth of knowledge!"
Johnson Rocson
"Just wanted to tell you that your videos make my day! I learn so much!"
Stacy Bradt
"Thank you for sharing your incredible knowledge! I am learning so much from your videos while I begin planning a regenerative farm in the States. Your channel has become my go-to space for learning. Thanks again!"
Elaine Snyder
"The usual high quality informative video. These are so worth watching every time. Carry on the good work, Richard."
David Smith
"Richard, thank you so much. You should make a page Patreon! Your content is valuable beyond money, but it would be nice to show you my/our gratitude for all your hard work and democratization of knowledge."
Jake
"I could just watch you all day period."
Jim Willeford
"Thanks for making these videos, they are all great and I personally appreciate the time you put into educating and explaining the reasons behind why your processes are the way they are."
Preston Lett
"Thanks for continuing the videos, Richard, an invaluable resource."
Torben Schwartz
"Your videos as usual are really enjoyable and full of educational material. Thanks for sharing your experiences."
pole henge
"Thank you. You got me full swing into farming."
Maple Tree Private School
"Keep these videos coming! Always makes the day better."
Raven Tree
"This is extraordinarily inspirational to me…. Thank you for being so open and sharing with your knowledge and experience…"
Nate Muri
"Thank you Richard for sharing. I love learning from REAL TEACHERS like you."
The Apple's Food Forest FARMacy
"I always enjoy your videos, they're extremely inspiring."
SugarCreek Homestead of Tennessee
"Super cool!! I am impressed and inspired."
Rayyan Mahameru
"You are such an inspiration, Richard! Sharing is caring, so thank you so much for keep doing it for so long. I wouldn't be the same without the information you have given us, I really appreciate your work and your passion!"
bogmybro
"Thank you so much for this episode, you're the best of the best!"
David Zloof
"Amazing operation – may farming go in this direction! Super inspiring!"
Torbjörn Lundaahl
"Thanks for your information packed videos. Ive got a lot of good ideas from your enterprise."
PorterCreekSalon
"Thanks for the great content!"
Jeanne Whitaker
"You are such an inspiration! Thank you and God bless!!!"
Wind Storm
"Great video packed with excellent information! Thanks!"
Heidi D
"I feel that whole wonderful farming circus that you broadcast is starting all over again and I could not feel happier."
my_permaculture
"I am getting great information and inspiration from the book and videos. Thank you, and please keep it up!"
Green Heart Family Farm
"Really like your channel, loads of great information! Thanks!"
Ross Price
MEET SOME OF OUR AMAZING STUDENTS
HENBANT
30 ha in Wales, bought in 2012 and now include tourism, a no-dig market garden, a new Ridgedale style egg mobile, agroforestry and a small beef herd.
GUT HAIDEHOF
Started in 2019, and serving as a Savory hub for Germany, the farm raises dual purpose cattle, dual purpose poultry and run a no-dig market garden.
TERRA
An agricultural cooperative situated on a 1.5 hectare orchard on the beautiful Eicherfeld plateau just 10 minutes away from Luxembourg city.
GONNEGIRLS
A no-dig market garden, pastured egg-mobile and agroforestry in Normandy, France.
HELLE BAUER
A no-dig market garden and pastured layers situated on a 2.4 hectare plot of land in the valley along the Weser river in Höxter, Germany.
AVDEM GARDSGRONT
A 2,500 m2 market garden located in a harsh climate 600 meters above sea level, in the very north of Gudbrandsdalen in Norway.
ØHAVE
A market garden on rented land in the Danish South Funen Archipelago.
OXTON'S ORGANICS
5 hectares of market gardens and orchards on fertile floodplain in Worcestershire, UK in the Vale of Evesham, an area famed for its market gardening heritage.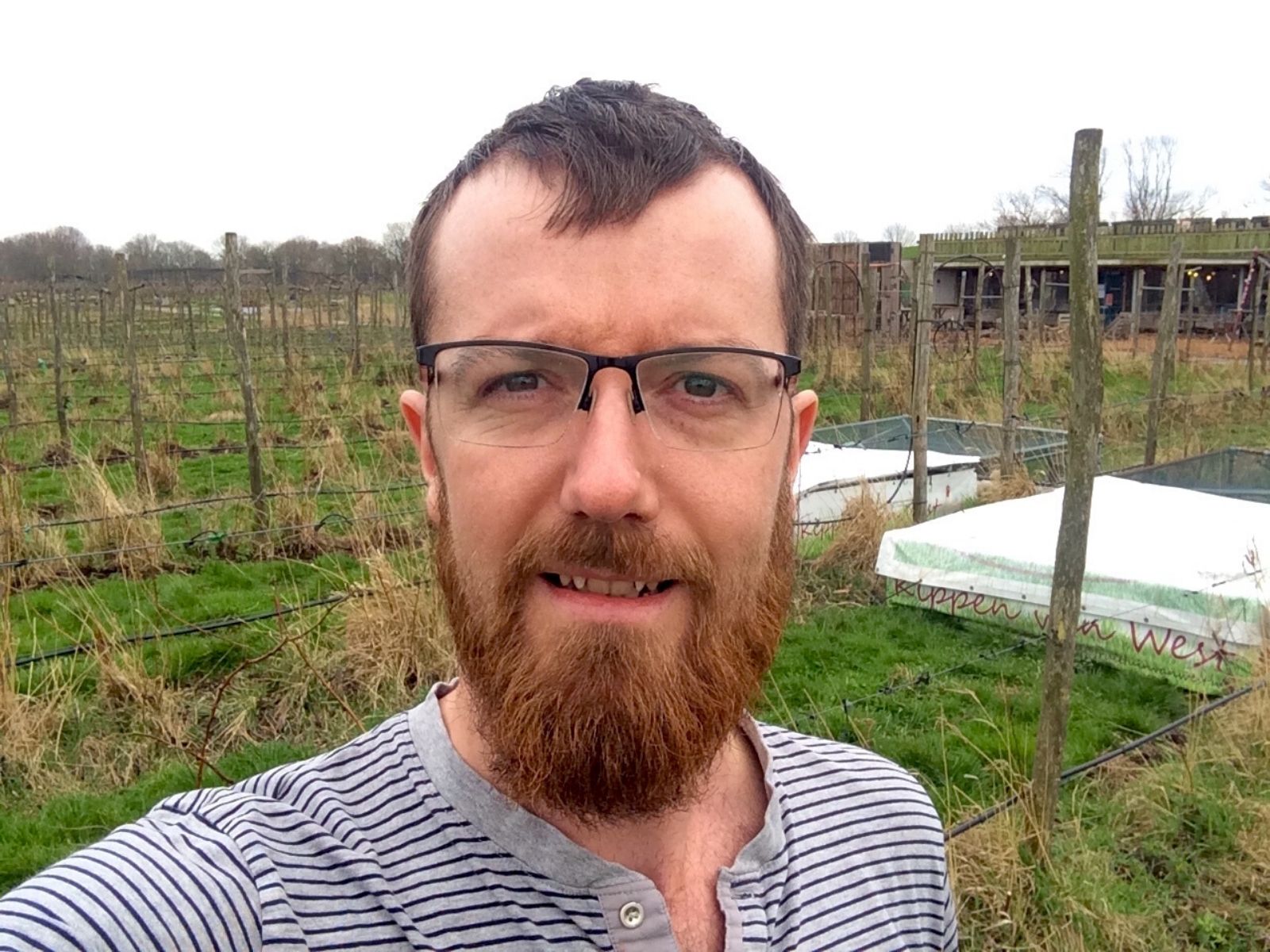 FRUITTUIN VAN WEST
A 6 hectare diverse family farm on the outskirts of Amsterdam situated in a typical Dutch 'polder,' a drained peat swamp 4 meters below sea level.
VIRGENES ANDELSGÅRD
A classical Norwegian farm of about 27 ha surrounded by the meandering salmon river of Nummedalslågen.
EVIG GRØNNE ENGER
An 8 hectare smallholding in Ringerike, Norway, featuring sheep and a market garden.
SØTOFTES JORDBRUG
A 50 hectare farm with layers, cattle and an on-farm dairy, situated near Roskilde, Denmark.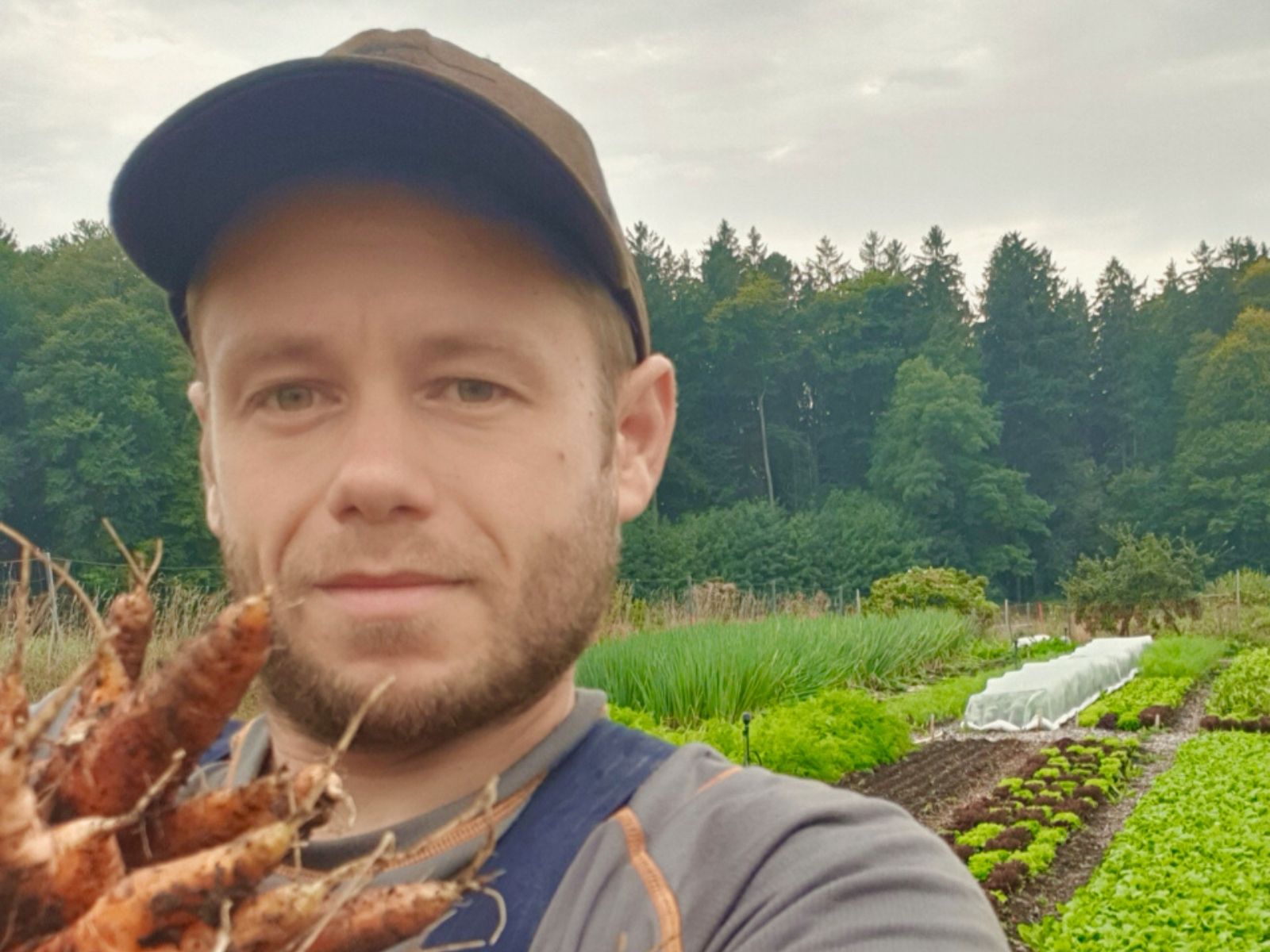 LIELONHOF
A 3.2 hectare market garden situated in rolling hills just north of the Alps, near Salzburg.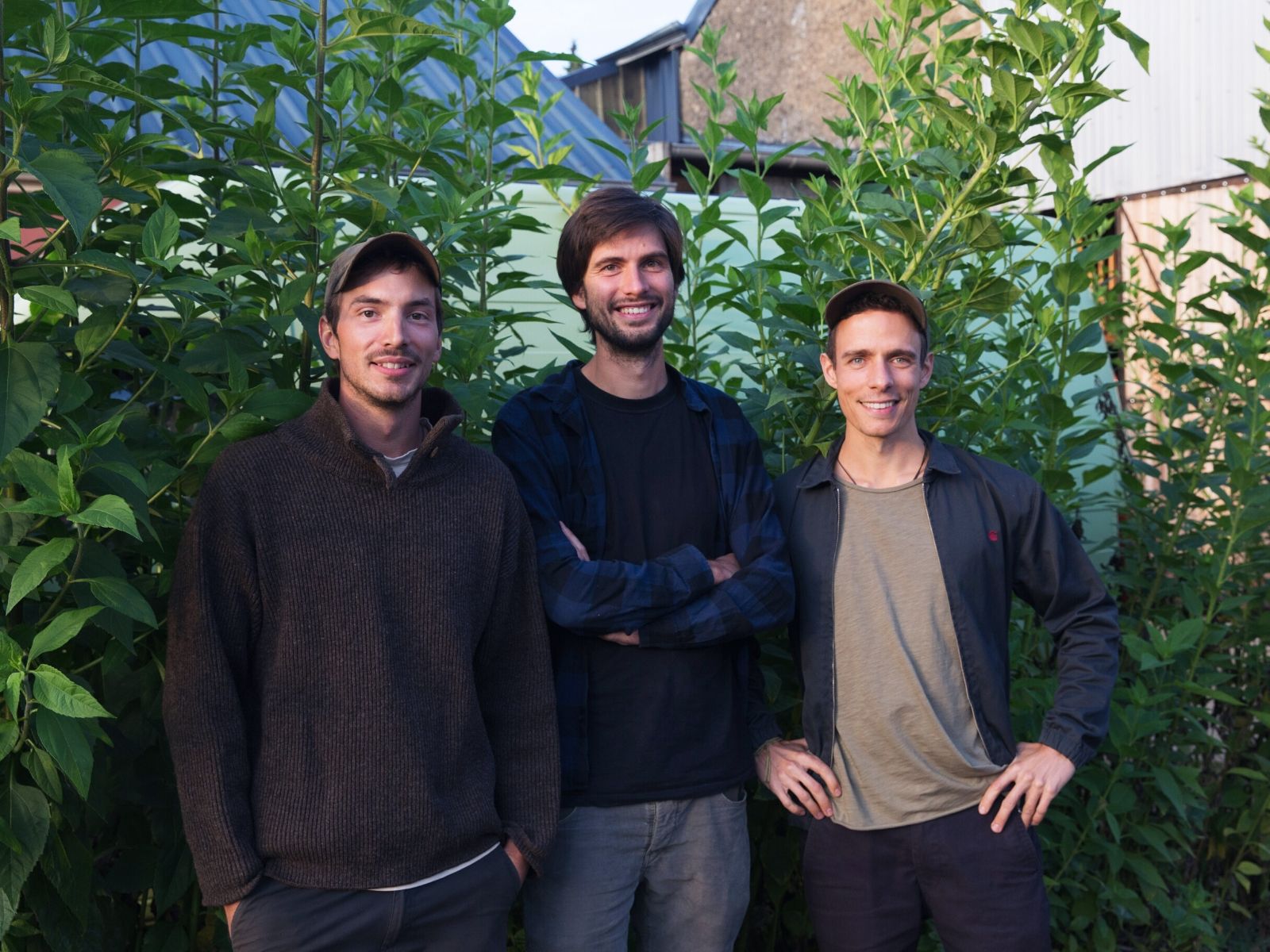 KRAUTGAART
4100 m2 just outside of Luxembourg sporting a No-dig market garden and laying hens, and mainly run as a CSA.
STROMNASGARDEN
Grass-fed cattle and sheep on 5 hectares of pasture and 16 hectares of forest plus 5 hectare rented pasture, situated 40 km from Boden in the north of Sweden.
LA MICRO-FERME DU PONCERET
Started in 2016 in Belgium, with extensive glasshouse, high tunnel and field production, the farm also has a shop and kitchen.
ENSO FARM
A no-dig market garden and a fruit and nut orchard in Oxfordshire, UK.
GEMUSEGARTEN HOXHOHL
An 8 ha organic farm in Germany with a 90-share vegetable CSA and cattle on pasture year round, established 2017.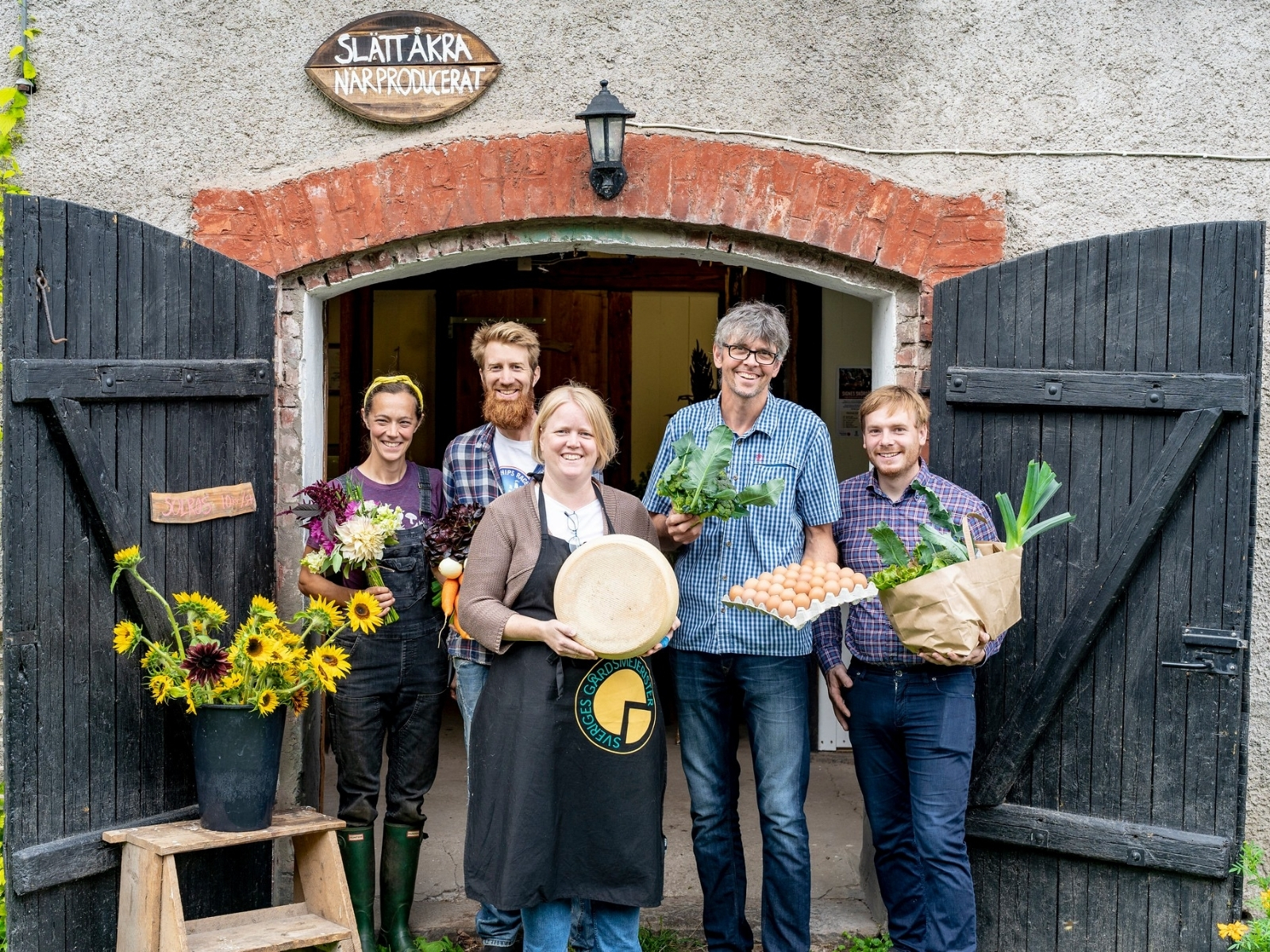 KYRKBYGÅRD
A 30 ha pasture-based farm with beef cows, a ridgedale style egg-mobile amidst agroforestry and a no dig market garden in Southern Sweden.
LYA GÅRD
A market garden in Southern Sweden, which also forms part of a cooperative farm shop.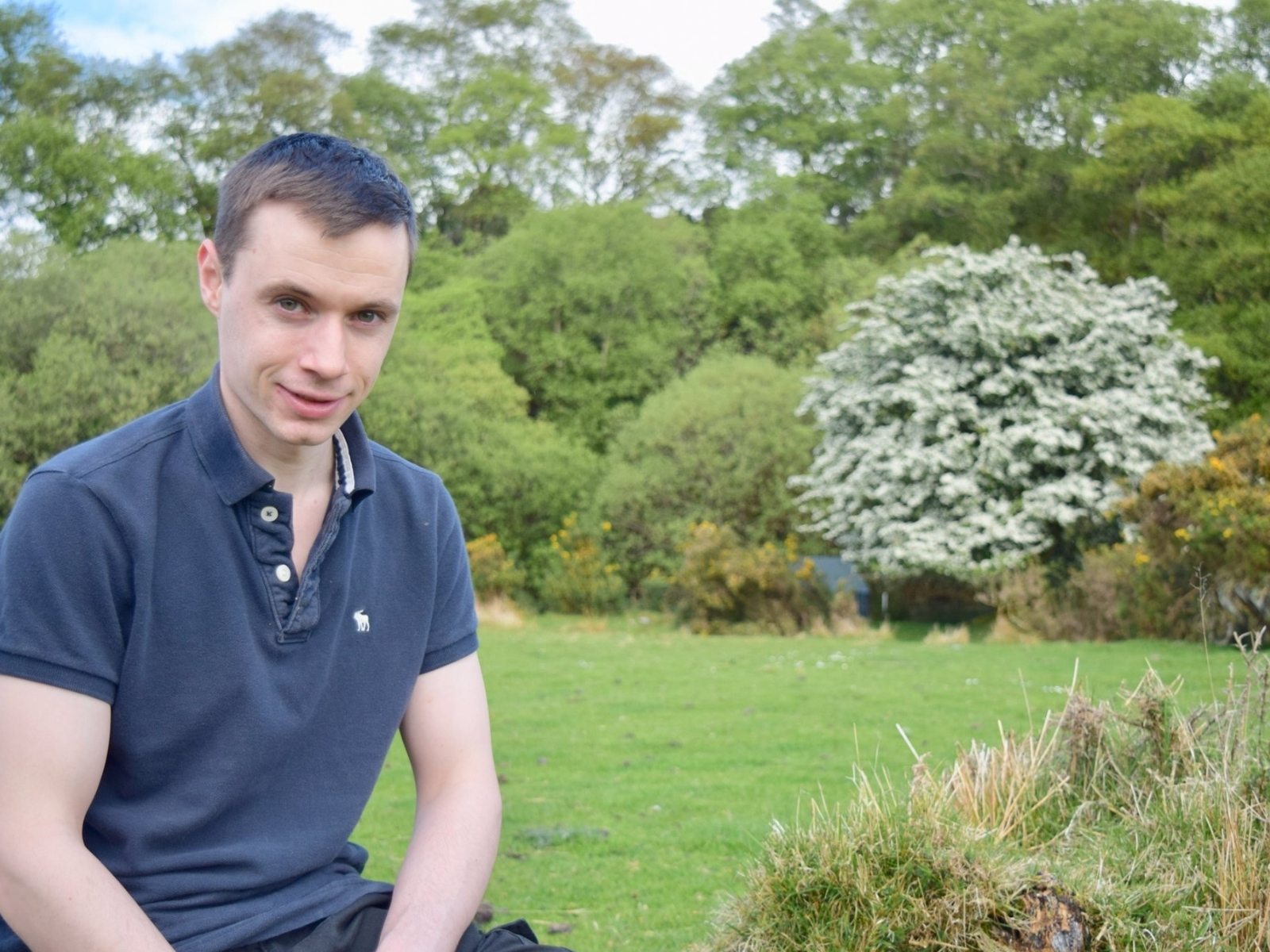 HEATHER HILL FARM
A diverse small regenerative farm in Donegal, Ireland with an automated Ridgedale-style egg mobile.
WILDEBEEK
4th generation family farm with broilers and cattle that is now marketing direct to customers.
PAYING IT FORWARD
We're committed to supporting as many regenerative farmers as possible. We do that in a number of ways, e.g. through a huge amount of free content on the blog, book giveaways and our paid programs.
We also offer scholarships to our online training The Regenerative Agriculture Masterclass. Here are some of our scholarship recipients from around the world.
WANT BETTER TUESDAYS?
When you become a Perkins Insider, you get a weekly bundle of free content from us, packed with inspiration and insights.
You also get access to a free mini course, and once in a while we send you updates on giveaways, scholarship opportunities and current offerings.